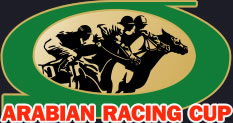 Breeder Incentives
Breeders Win Money! Nominate now.
**Nominate your stallions in January. Late fees may apply.**

The Arabian Racing Cup is excited to have instituted an incentive program that rewards the breeders of purebred Arabian racehorses. In order to be eligible to receive these funds, people join (by paying into) the Cup programs. They must breed to a Cup-nominated stallion and then subsequently nominate the resulting foal by the Cup-nominated stallion. Nomination requirements of each program are listed below. The ARC Breeder Bonus Program currently rewards ALL racing breeders as we work toward completing all nominations.
For more information, contact
Michelle Morgan, ARC Steward
PROGRAM REQUIREMENTS
Stallion Program Requirements
The stallion will be nominated by the Owner, Agent, or Lessee.
A stallion must be paid into the Cup program every year in order for foals born the following year to be eligible for the Foal Program.
A stallion must be nominated and paid in full the year the mare is bred to that stallion in order for resulting foal to be eligible for the Foal Program. The fee is $150.00 every year for each stallion. (Nomination date is JANUARY of breeding year. Remember also, anyone can nominate the stallion-- not only the stallion owner.) 
Stallions from all over the world are eligible as long as they are recognized by the Arabian Horse Association.

In return for fees paid, every year Nominated Stallions will receive:
Advertising through all Cup Stallion ads.
Special recognition in the Arabian Finish Line Stallion Guide.
Because foals by Nominated Stallions would be eligible to earn additional money, this will encourage breeders to breed to a Cup Nominated Stallion.

Foal Program Requirements
In order to receive incentive funds, eligible foals must be fully nominated into the Incentive Program. Once nominated they will be eligible for their lifetime.
Foals will be nominated and paid for by the breeder. The breeder could be an owner, agent, or lessee, but the foal's registration papers must have this person listed as the breeder.
Incentives will be paid to the breeder, no matter who owns the foal at time of running.
The Nomination Fee is $500.00 to be paid in over a three year period.
Weanling year - $50.00 due by December 31 of foaling year
Yearling year - $200.00 due by December 31 of yearling year
2-year-old year - $250.00 due by December 31 of 2-year-old year.
This system will allow the breeder to evaluate the foal before making a complete commitment. It will also protect the breeder in situations where the foal is sold and will not run in the United States, sustains an injury and cannot race, etc.

NOTE: The mare must be bred to a Cup nominated stallion
in order for the resulting foal to be eligible for a breeder to receive incentive rewards.
INCENTIVE FUND PAYOUTS
A FULLY NOMINATED FOAL IS ELIGIBLE TO EARN BREEDERS' INCENTIVE REWARDS FOR THE BREEDER OF RECORD IN ANY CUP-DESIGNATED BREEDERS' INCENTIVE REWARD RACES HELD IN THE UNITED STATES THROUGHOUT ITS RACING CAREER.

Each year, the Arabian Racing Cup determines which races will be designated Breeders' Incentive Reward races. The Reward funds are dispersed on a percentage basis to the Breeder of Record of any fully nominated horses finishing first, second or third in these races. This money is paid out directly by the Arabian Racing Cup and is not part of the purse. Any money not paid out is returned to the "pot" to be eligible for future races.
For more information, please contact Michelle Morgan, Cup Steward, at 214-679-2026 or mmorgan@ont.com.