AUCTIONEER ~ DEREK "TOMO" THOMPSON, SPORTS COMMENTATOR FROM THE UK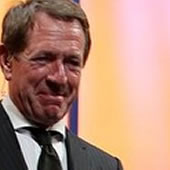 The Arabian Racing Cup (ARC) Board of Stewards led by Michelle Morgan will present the 25th Annual ARC Darley Stallion Auction featuring select international sires at the 31st Annual Darley Awards GALA DINNER, Sunday, April 8, 2018 in Hollywood, California. The Sheikh Mansoor Festival's announcer Derek "Tomo" Thompson serves again as the entertaining auctioneer, and the sale will be accompanied by dinner and entertainment in the lavish setting of the Beverly Wilshire Four Seasons hotel.
Absentee bidding : please contact Michelle Morgan, 214-679-2026


DARLEY STALLION BREEDINGS
Please note: Breedings won are delivered under the standard breeding contract of each individual stallion owner or donor without amendment. Winning bid covers semen only, and any costs which may include but not limited to collection, shipping, insemination, mare care or any other in accordance with the Stallion´s individual contract are assumed by the winning bidder. Conception or foal guarantees, if any, may be extended solely by the owner or donor. ARC makes no warranties or guarantees for any stallion breedings and does not coordinate delivery of the breedings. Breedings must be used in the year 2018 or 2019, and may include conditions for APPROVED MARES. Please see all details.